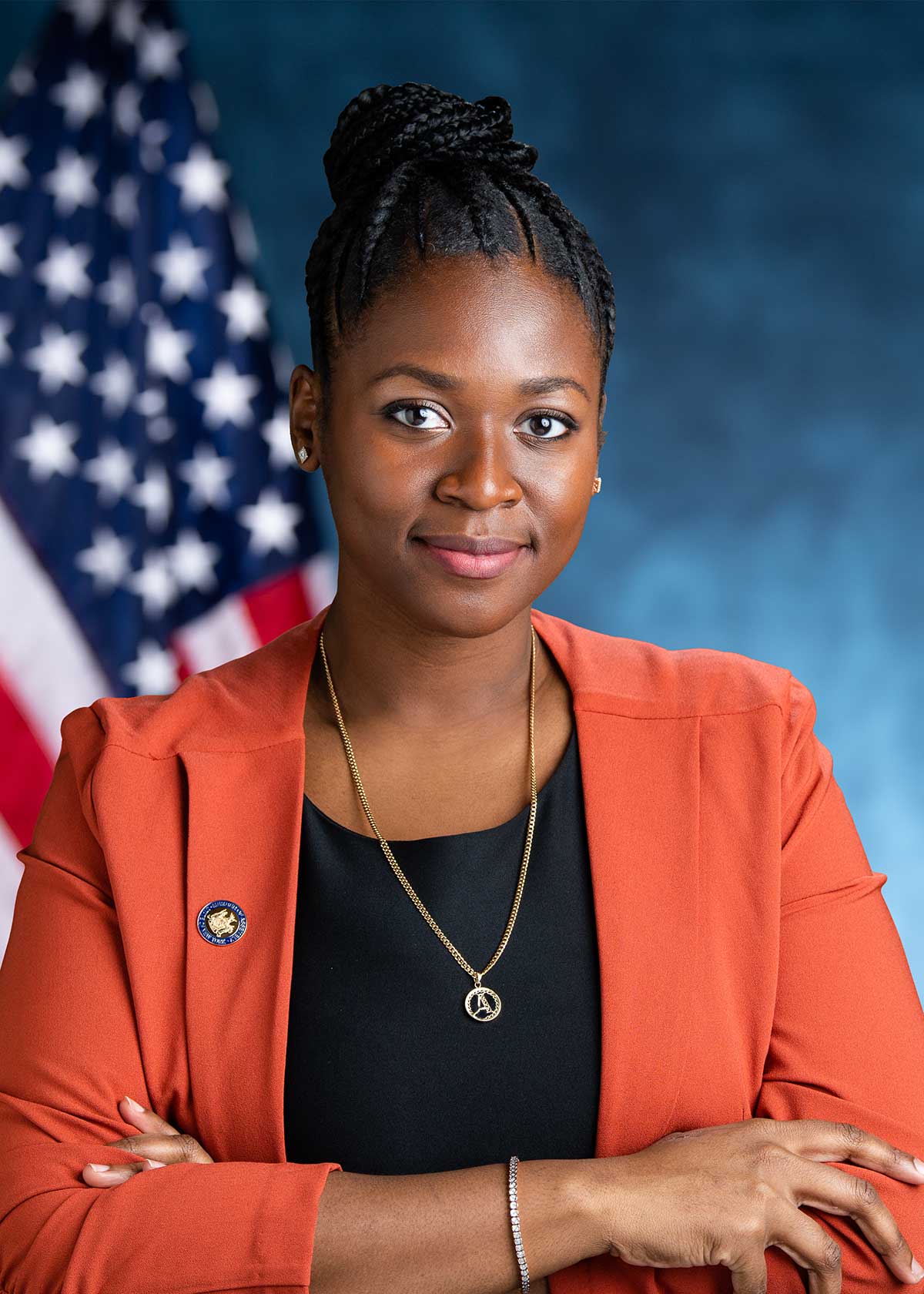 Assemblyman Walter T. Mosley was elected to represent the 57th Assembly District, encompassing the Brooklyn neighborhoods of Fort Greene, Clinton Hill, Prospect Heights and parts of Bedford Stuyvesant and Crown Heights, in 2012.
Over those years he has been a staunch advocate for his constituents both in Albany and in the district.
Alongside his colleagues he has worked to pass crucial legislation to protect New Yorkers from unscrupulous landlords, furthered criminal justice reform, and ensured
As an outspoken critic of many of the current rent laws that have caused the housing crisis that exists today in New York City, Assemblyman Mosley has worked to combat the effects by helping to educate constituents of their rent stabilized status as well as helping to make housing more affordable for seniors and the disabled.
For the last few years he has organized an annual Peace Concert in Brooklyn with community groups prior to the annual J'Ouvert festival to encourage non-violence at the event.
He has also continued to advocate for the legalization of adult-use cannabis in New York, especially through his work on criminal justice reform. As co-chair of the Assembly's Black, Puerto Rican, Hispanic and Asian Caucus' Marijuana Task Force he has been a leader in ensuring that minority and women owned businesses have an opportunity to be involved in the business side of the cannabis industry in New York.
Assemblyman Mosley has been a proud member of the Black, Puerto Rican, Hispanic, and Asian Legislative Caucus since his election to the Assembly. He previously served as second Vice Chair and as the Budget Chair.
Assemblyman Mosley is also a proud member of the New York State Caucus of Environmental Legislators, State Legislators Against Illegal Guns (SLAIG), the American State Legislators For Gun Violence Prevention (ASLGVP), Puerto Rican/Hispanic Task Force and the bi-partisan coalition, Leaders Eradicating All Poverty (LEAP), an initiative to combat poverty, wage discrimination, and income inequality throughout New York State and the New York State Assembly's Anti-Poverty Workgroup.
Mr. Mosley has had a long history of public service throughout his life. He served as a Legislative Analyst and Oversight Investigator for the New York City Council and went on to serve as Senior Consultant to the New York State Assembly, and Senior Advisor to the Deputy Speaker of the New York State Assembly prior to becoming a Member of the Assembly. His institutional knowledge of the Assembly has helped him better navigate the body and advocate for his community.
In 2008 he was a New York State Pledged Delegate for President Barack Obama on behalf of the 10th Congressional District. Likewise, Assemblyman Mosley was a NYS Pledged Delegate for then-Secretary of State Hillary Clinton on behalf of the 8th Congressional District in 2016.
As a college lecturer, Mr. Mosley has shared his knowledge on the inner workings of government with students in New York, and at the same time has continued his own educational advancement. In November of 2016 Mr. Mosley was selected by the Institute for State and Local Governance at the City University of New York as a part of its inaugural class of Lindsay Fellows. Named in honor of former New York City Mayor John Lindsay, the Lindsay Fellows program offers a distinct group of city and state legislators the opportunity to engage with key figures from the private and public sectors.
In 2017, Assemblyman Mosley was selected as a Henry Toll Fellow and in 2018 he was accepted into the Harvard Kennedy School of Government's Strategies for Building and Leading Diverse Organizations program as well as selected for the CoLab Mel King Community Fellows Program at MIT, focusing on emerging issues in cities and investigate longstanding debates about deepening democracy.