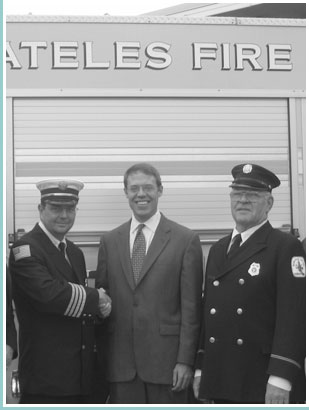 Assemblyman Barclay Helps Gear Up the Skaneateles Volunteer Fire Department
Recently, I was able to secure a legislative grant in the amount of $27,000 for the Skaneateles Fire Department to purchase a new air compressor, which is used to fill their tanks. I am pleased to be able to provide help for our local fire departments so that they can purchase the equipment they need. It is important to me to support the men and women who serve this community on a daily basis.
Assemblyman Barclay poses for a picture with Skaneateles firefighters.