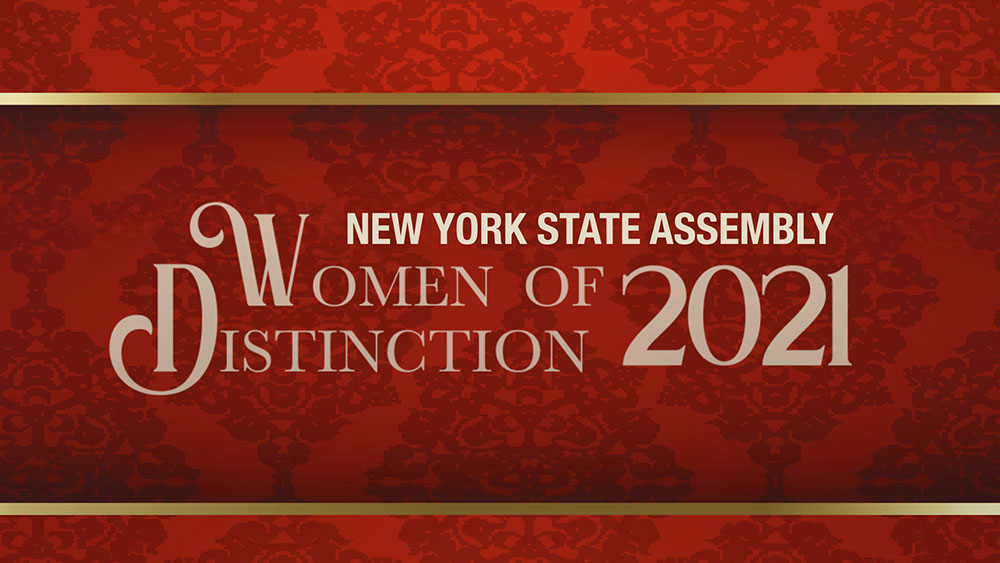 Assembly Member Khaleel M. Anderson (D31-Far Rockaway, South Ozone Park) announced that his office is seeking nominations for the 2021 Women of Distinction Awards to recognize and honor local women who are making a difference in the community and the lives of others in spite of the unprecedented challenges facing the state and nation. Awards will be given for Leadership, Entrepreneurship, Mentorship, and Public Service. Winners will be honored at our virtual A Cross Generational Conversation: Leadership, Service and Advocacy on the 27th of March 2021.
"During this incredibly difficult time, it's important that we honor the remarkable women who've stepped up to help our families weather unprecedented obstacles," said Assembly Member Anderson. "In honor of Women's History Month, I'm issuing four Women of Distinction Awards to highlight those whose work and example inspires others and whose work served as force for change. I hope you will join me in honoring these sheroes."
Leadership Award:
Dr. Deborah Hoyle — Director of the Edgemere Cornerstone Community Center
A woman who embodies leadership: has the strength to take risks, learn from failure, and the courage to fight for what they believe in and to never give up, no matter how hard a challenge is. This woman uplifts and empowers other women.
Posthumously honored with a proclamation: Friday July 2nd 2021 at Homegoing Services. She passed in Spring 2021 due complications related to cancer
Entrepreneurship Award:
Marcia O'Brien — President of the Rosedale Civic Association
A woman who embodies entrepreneurship: is persevering, and willing to take risks. Their ability to learn and reach their goals despite the uncertainty around them, is what makes their business(es) stand out. This woman has created opportunities, skills or trades for the community through her ability to identify issues and solutions
Shivana Jorawar — Co-founder of Jahajee Sisters
A woman who embodies public servitude: has the spirit of community and selflessness. Through optimism and servitude, this individual gladly accepts the challenge of a sometimes thankless role, prioritizing her community and colleagues to deliver the best standard of service.
Principal Simone Nicholas PS/MS 43
A woman who embodies mentorship: has the ability to empower those around them, to take charge of situations, and them themselves. An individual who builds and cultivates laterally as well as horizontally using positive affirmations and reinforcement.