A Message From Speaker Carl E. Heastie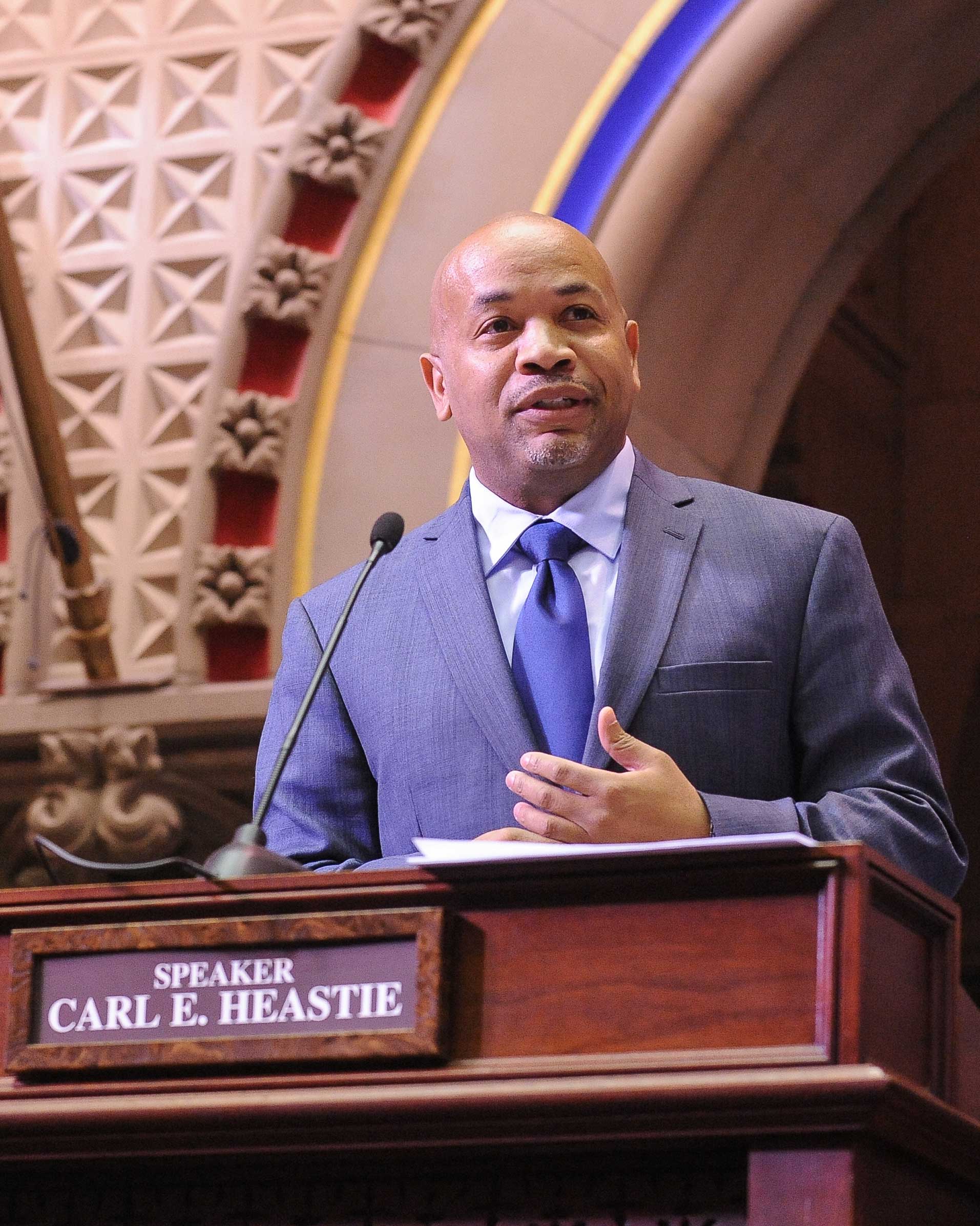 Welcome to the New York State Assembly website.
Since its creation in 1777, the state Assembly has helped shape history, often leading the way with progressive action and reform. On February 3, 2015 the New York State Assembly continued making history by electing New York's first African American Assembly Speaker. I am deeply proud of this honor.
The Assembly is known as the "People's House" in New York. Here, we work every day to help improve the lives of all New York's...
View Speaker Carl E. Heastie's full welcome message
Session

Public Hearing

Committee Meeting

Press Conference

Legislative Dates
Skip Event List
December 12 - Public Hearing

starts at 11:00am

Roosevelt Hearing Room A, Legislative Office Building,
2nd Floor, Albany, New York

To receive testimony on the causes and effects of poverty and concentrated poverty in New York's medium- and small-sized cities, and policies the legislature can work to implement to reduce poverty

starts at 10:30am

Roosevelt Hearing Room C, Legislative Office Building,
2nd Floor, Albany, New York

Local Government Procurement